Egyptian Petrochemicals Co. ( EPC )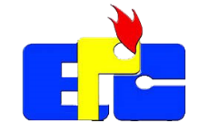 Egyptian Petrochemicals Company is one of the Egyptian petroleum sector companies and a subsidiary of the Egyptian Holding Company for Petrochemicals Company and is the first petrochemical company produces of PVC originating in the Arab Republic of Egypt.
Website : http://www.egy-petrochem.com/
E-LAB Company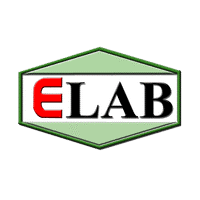 ELAB is engaged in the manufacturing of Linear Alkyl Benzene (LAB) by using the environment friendly state -of the art UOP process technology , and it's also used as a raw material for manufacturing the Linear Alkylbenzene Sulfonate (LAS) the most widely used surfactant in biodegradable household detergents and it's Complex employs UOP Molex, Pacol, Define, PEP, DETAL process technologies to manufacture Linear Alkyl Benzene.
---
Shareholders :
ECHEM
EGAS
EGPC
National Investment Bank
Royal CO.
Ministry Of Finance
Website : https://www.elab-eg.com/
E-Methanex Company
Methanex is the world's largest producer and supplier of methanol to major international markets in North America, Asia Pacific, Europe and South America.
---
Shareholders :
ECHEM
EGAS
GASCO
Methanex Corporation
the Arab Petroleum Investments Corporation
Website : https://www.methanex.com/location/middle-east/egypt
Egyptian Propylene and Polypropylene Company. (EPPC)

Is an Egyptian private company specialized in the production of propylene and polypropylene .
---
Shareholders :
Oriental Holding co.
Oriental Weavers International Co. (OWI)
Egyptian Petrochemicals Holding Co. (ECHEM)
Egyptian Natural Gas Co. (GASCO)
DEESA Holding Limited (hayel Sa'eed Group) (DEESA)
Amwal Al Khaleej Limited (IV) (AKIV)
Arab Investment Co.
Amwal Al Khaleej Limited (V) (AKV)
Egyptian Ethylene and Derivatives CO. ( ETHYDCO )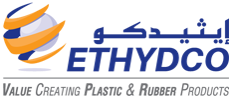 ETHYDCO's petrochemicals complex is the largest in Egypt and Africa, implemented with the latest state of art technology to be a leading provider of advanced and high quality products (Linear Low & High Density Polyethylene, Polybutadiene).
---
Shareholders :
ECHEM
Gasco
Al Ahli Capital Holding
National Investment Bank
Banque Misr
Naser Social Bank
Sidpec
Website : https://www.ethydco-eg.com/
Amerya Petroleum Refinary company
Refining and manufacturing crude oil for the production of it's main secondary products and marketing the company's secondary products .
Website : https://www.aprco.com.eg/
Misr Fertilizers Production Company (MOPCO)

Egypt Fertilizers production Company (MOPCO) is one of the companies of the petroleum sector was established on 26 July 1998 within the public free zone in Damietta and on an area of ​​400 thousand square meters for the MOPCO project for fertilizers and future expansions, which produces urea as a main product.
---
Shareholders :
ECHEM
EGAS
GASCO
National Investment Bank
National Bank Of Egypt
Naser Social Bank
Misr Insurance Co.
AGRIUM
APICORP
General shares
Misr life insurance
Website : http://www.mopco-eg.com/
Sidi Kerir Petrochemicals Co. (SIDPEC)

SIDPEC is the first step towards integration in petrochemicals' industry in Egypt, and fulfilling a national objective, which is production of value-added products by using the available raw materials as well as developing related local industries and is capable of producing Polyethylene (high density & linear low density grades) using Ethylene which is produced by the processing of Ethane/Propane feed. SIDPEC utilizes the finest technologies in production which are also environment-friendly and energy saving.
---
Shareholders :
ECHEM
EPC
National Investment Bank
National Bank Of Egypt
Naser Social Bank
Misr Insurance Co. Others (IPO )
Social insurance fund for Employees of General & Private Sector
Social insurance fund for Employees of Governmental  Sector
General Public Offering
Website : http://www.sidpec.com/
Egyptian Styrene and Polystyrene company (Estyrenics)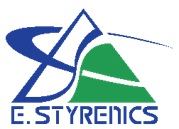 ESTYRENICS is a leading integrated producer of polystyrene and styrene monomer, offering solutions and services to customers in a variety of markets throughout the world and it's activities are in the field of improving and developing the industrial base in Egypt , especially, the petrochemical industries, Our products are used in virtually every forte of day-to-day life: DVD cases, plastic drinks bottles, sterile medical devices, biological contact materials and institutional feeding systems.
---
Shareholders :
ECHEM
Enppi
Petrojet
National Investment Bank
Ministry of Finance
Website : http://estyrenics.com/